Overview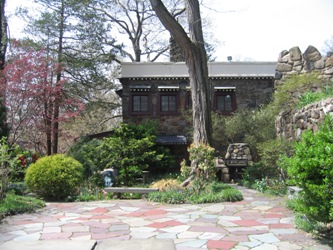 The Jacques Marchais Museum of Tibetan Art was established in 1945 to foster an interest in Tibetan and Himalayan art. The Museum sits atop Lighthouse Hill, one of the highest points on the Eastern Seaboard. It is a place where one can view Tibetan art in a contextual setting.
The Museum is designed to resemble a small Himalayan mountain monastery and in 2009, the buildings were listed on both the New York State Register and the National Register of Historic Places.
The Museum's public hours are:
April through November, Wednesday - Sunday from 1pm - 5pm.
January - by appointment. Please email info@tibetanmuseum.org
February and March, Friday - Sunday from 1pm - 5pm.
Please check the website for holiday closings.