Programs & Exhibits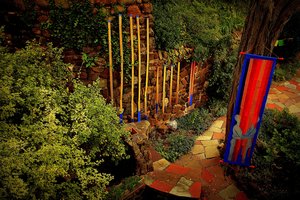 Throughout the year, the Museum presents a calendar of ongoing programs and exhibits. These programs are sponsored, in part, with public funds from the New York City Department of Cultural Affairs and the New York State Council on the Arts. We invite you to join us for our lectures, demonstrations, exhibits, and on-going classes.
Programs and Demonstrations
Upcoming programs for April 2014 include:
Sunday Afternoon Film Screening: YANGSI, 3:00 PM, April 6th and 13th
Join us for an afternoon film screening of YANGSI, a film by Mark Elliot.
Friday Morning Tai Chi. Kristen Dolan-Murphy leads a Friday morning Tai Chi class at 11 am.
Saturday Morning Meditation. On Saturday April 12th, Thupten Phuntsok leads a Saturday morning meditation session at 11:30 am. Admission is $12/ $10 for members. There will be no sessions on April 19th and 26th.
Saturday afternoon Tai Chi Join Bob Murphy for a Saturday afternoon Tai Chi class at 4:00 PM. Admission is $12/$10 for members. Saturday afternoon tai chi will begin on April 5, 2014.
Please visit our calendar page for additional events and classes.
Exhibits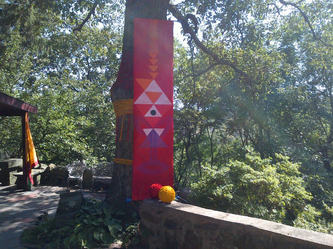 January 2013-- Present
Freed From the Vault: The Collection of Jacques Marchais.
This exhibit, which began in January 2013, will run for a period of two years and will feature a new selection of items every eight months. The exhibit will include many sculptures collected by Marchais in the early 20th century that have not been seen by the public in more than 30 years. The first grouping to be shown is a selection of miniature Tibetan sculptures of the Buddha, Bodhisattvas, Arhats, and other Tibetan deities. A selection of objects include: A set of nine arhats (disciples of the Buddha) that were crafted for a Tibetan Temple in the 18th century, and a statue of Tara, a female Buddha and meditational deity, made of bronze and containing turquoise inlays. These sculptures represent many fine examples of Tibetan art that were crafted in the 18th and 19th centuries. The exhibit highlights the importance of Jacques Marchais' role as one of the earliest collectors of Tibetan art in the United States and the importance of the collection today to the Tibetan people living in the diaspora.
This exhibit supports the Museum's mission of presenting the art and culture of Tibet to a world audience. It will also enable us to make more of our holdings available to students and scholars through exhibits and the website.
Previous Exhibits
Lhasa on the Hudson
Photographs by Mary M. Whitlock
Exhibit Dates: January 29 - October 31, 2012.
Tashi Dhargyal and the Menris Tradition of Thangka Art
Exhibit Dates:June 25, 2011 - November 30, 2011
Tibetan Portrait: The Power of Compassion
Exhibit Dates: March 29, 2009 - April 1, 2011
From Staten Island to Shangri-La: The Collecting Life of Jacques Marchais
Exhibit Dates, March 18, 2007 -December 31, 2008