Programs & Exhibits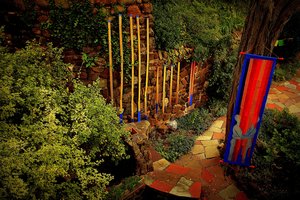 The Museum presents the art and culture of Tibet to a world audience. We accomplish our mission through a calendar of exhibits and public programs. We invite you to join us for the Armchair Traveler Series whiche guests will have the opportunity to visit Tibet without a passport. These informative presentations, featuring photographs and artworks, will give visitors a sense of the beauty of that rooftop world. And, beginning in November we will inaugurate a new exhibit, Freed from the Vault which will feature many items from Jacques Marchais' collection not seen by the public in over 20 years. We invite you to join us for our lectures, demonstrations, exhibits, and on-going classes.
Programs and Demonstrations
Upcoming programs for May 2013 include:
Saturday, May 18th, 2:00 PM – Presentation by Manju Prassad-Rao, Buddhist Monuments (300BC -800AD)
This presentation highlights interesting and significant monuments, which helped preserve the relics of the Buddha and disseminate the teachings of the Buddhist faith. Many of the monuments have been designated as World Heritage sites by UNESCO. Emperor Asoka's edicts on stone pillars champion the cause on nonviolence and righteous living; the ornamental gateways of the Great Stupa of Sanchi reveal the grandeur of visual narratives and convey an expression of joyful participation; the Mahabodhi Temple Complex has a sanctity, being the site directly associated with the life of the Buddha and his enlightenment; and the rock-cut cave temples of Ajanta and Ellora bring to view exquisite murals, sculptures, and many types of structures such as viharas (monasteries), chaityas (prayer halls), and three -dimensional mandalas. Through these monuments we gain an understanding of various phases of Buddhism-Hinayana, Mahayana, Vajrayana, and are touched by the compassionate world of Buddhism.
Film Screening: Journey from Zanskar. Geshe Yonten revisits his home to offer families an opportunity for children to receive a free modern education that includes preservation of the region's cultural/ religious traditions and language.
Friday Morning Tai Chi. Kristen Dolan-Murphy leads a Friday morning Tai Chi class at 11 am.
Saturday Morning Meditation. Thupten Phuntsok leads a Saturday morning meditation session at 11:30 am. Admission is $12/ $10 for members.
Saturday afternoon Tai Chi Join Bob Murphy for a Saturday afternoon Tai Chi class at 4:00 PM. Admission is $12/$10 for members.
Please visit our calendar page for additional events and classes.
Exhibits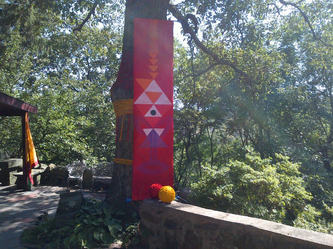 Opening January 2013 Freed From the Vault: The Collection of Jacques Marchais.
Previous Exhibits
Lhasa on the Hudson
Photographs by Mary M. Whitlock
Exhibit Dates: January 29 - October 31, 2012.
Tashi Dhargyal and the Menris Tradition of Thangka Art
Exhibit Dates:June 25, 2011 - November 30, 2011
Tibetan Portrait: The Power of Compassion
Exhibit Dates: March 29, 2009 - April 1, 2011
From Staten Island to Shangri-La: The Collecting Life of Jacques Marchais
Exhibit Dates, March 18, 2007 -December 31, 2008