Overview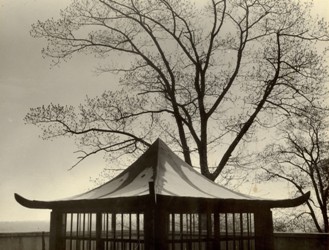 The Museum presents an on-going calendar of public programs that supports the Museum's mission of furthering a greater understanding of the art and culture of Tibet. Programs include demonstrations by Tibetan artists, presentations and lectures by Tibetan lamas, and performances of Himalayan music. Each year, the museum hosts an annual Tibetan Festival where visitors can sample Tibetan food and purchase Tibetan crafts. The museum also hosts weekly classes in meditation and tai chi.
The museum' stone buildings and serene gardens provide a unique venue for concerts, lectures and film screenings.
Upcoming Events Include:
Sundays, December 1st, 8th, 15th and 22nd at 2:00 PM-- Film Screenings: Asian Corridor in Heaven and Shining Spirit
Join us for an afternoon film screening of Asian Corridor in Heaven - The Road to Pilgrimage and Shining Spirit. Asian Corridor in Heaven- The Road to Pilgrimage documents the world's highest, most precipitous and most beautiful road. Averaging 4,000 meters above sea level, the "Ancient Tea and Horse Caravan Road" runs through lofty mountains with peaks reaching as high as 5,000 meters above sea level that are covered with snow throughout the year.
Shining Spirit documents a recording project that brings together the family of Jamyang Yeshi through music and the use of multi-tracking recording technology. With the help of Western friends, Jamyang, in exile in Canada and his brother Tsundue, in exile in the United States, join voices with the family they left behind in Tibet. For the first time in over a decade, they sing together once again. Shining Spirit is a testament to the power of music, the resilience of Tibetan culture, and the enduring bond of a family separated by politics and geography. Films are free with regular Museum admission.
Please visit our calendar page for additional events and classes.